Onboard Training
Your Masters, Crew, and Engine Officers can take our onboard training programs on your ship while at sea. Your superintendents can take it in the home office. Employees that have minimal time or are frequently interrupted can stop the training and pickup where they left off. Since Masters, Crew and Engine Officers each have different needs, the training is customized to provide each job type with the information required for the role. Assessments make sure they got it.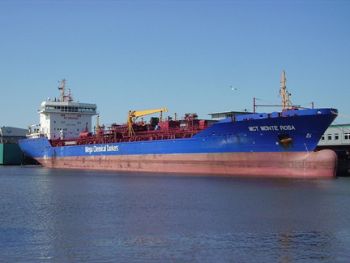 I must say that your materials are extremely helpful for me.

H.J., University of Applied Sciences Bremen
We offer the following onboard products:
Meeting MARPOL Standards and Waste Management Best Practices (MMS) in English, Korean or Portuguese
VGP 2013 - English Only
Navigating Ballast Water Regulations - English Only
The onboard option is best for you if you want your employees to take the training on the ship where you may not have good hi-speed internet connectivity. Data can be sent to the home office when there is connectivity so you can track the training status for each employee.

The onboard training is cost effective and designed to be the least expensive way to educate your staff.
Contact info@MARPOL.us for discounts on multiple licenses.